October 26, 2021
Spotlight on Dutch government offshore wind strategy and industry competence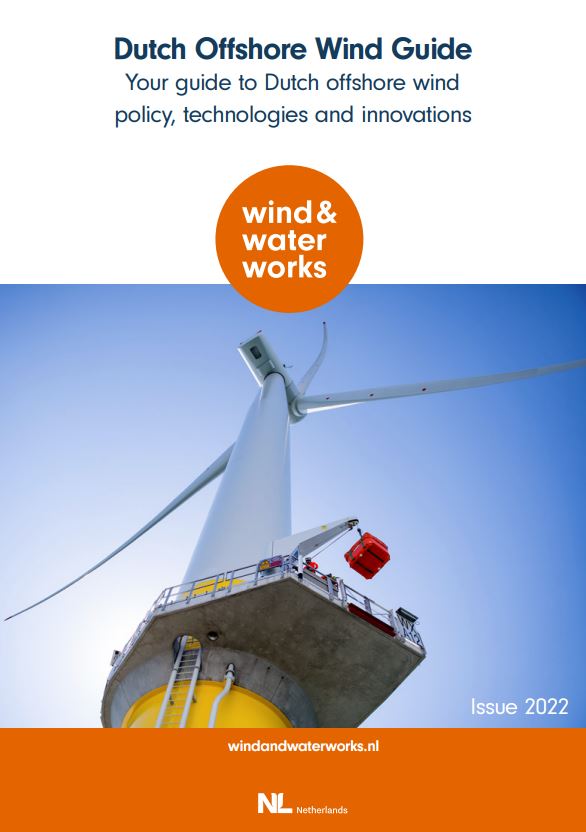 The Dutch Offshore Wind Guide 2022, a publication by the Netherlands Enterprise Agency (RVO) with supportive business engagement under the wind & water works campaign, offers international stakeholders – industry professionals and government officials alike - an excellent opportunity to learn more about the Dutch regulatory environment and industry competences in offshore wind. By highlighting cost reducing technology innovations and appealing international projects, the Guide also positions key business strengths in the global market.
During the presentation of the Guide at the OEEC 2021, Henk van Elburg (RVO) said: 'We strongly believe that the Dutch Offshore Wind Guide 2022 will be of particular interest to other governments and foreign investors as it provides analytical insight in the risk-reducing policy framework that helped create a stable sector development in The Netherlands, while at the same time making Dutch technology competences visible for industry partners in other offshore wind markets'.
The Guide will be available at the website www.windandwaterworks.nl, a one-stop information portal for the global offshore wind community. The web portal features the latest offshore wind news, project showcases and company profiles, shares Dutch expertise and provides practical information to help other countries successfully develop their offshore wind markets.
DOWNLOAD THE GUIDE HERE
Info: Henk van Elburg