The 731.5 MW Borssele 3 & 4 Offshore Wind Farm is 22 km off the coast of Zeeland, adjacent to Borssele 1 & 2. Offered for development in the second tender under the Dutch Government's 2023 Offshore Wind Roadmap, the project will generate 3 TWh of electricity a year. This is enough to power 825,000 households, or 2.3% of Dutch electricity demand.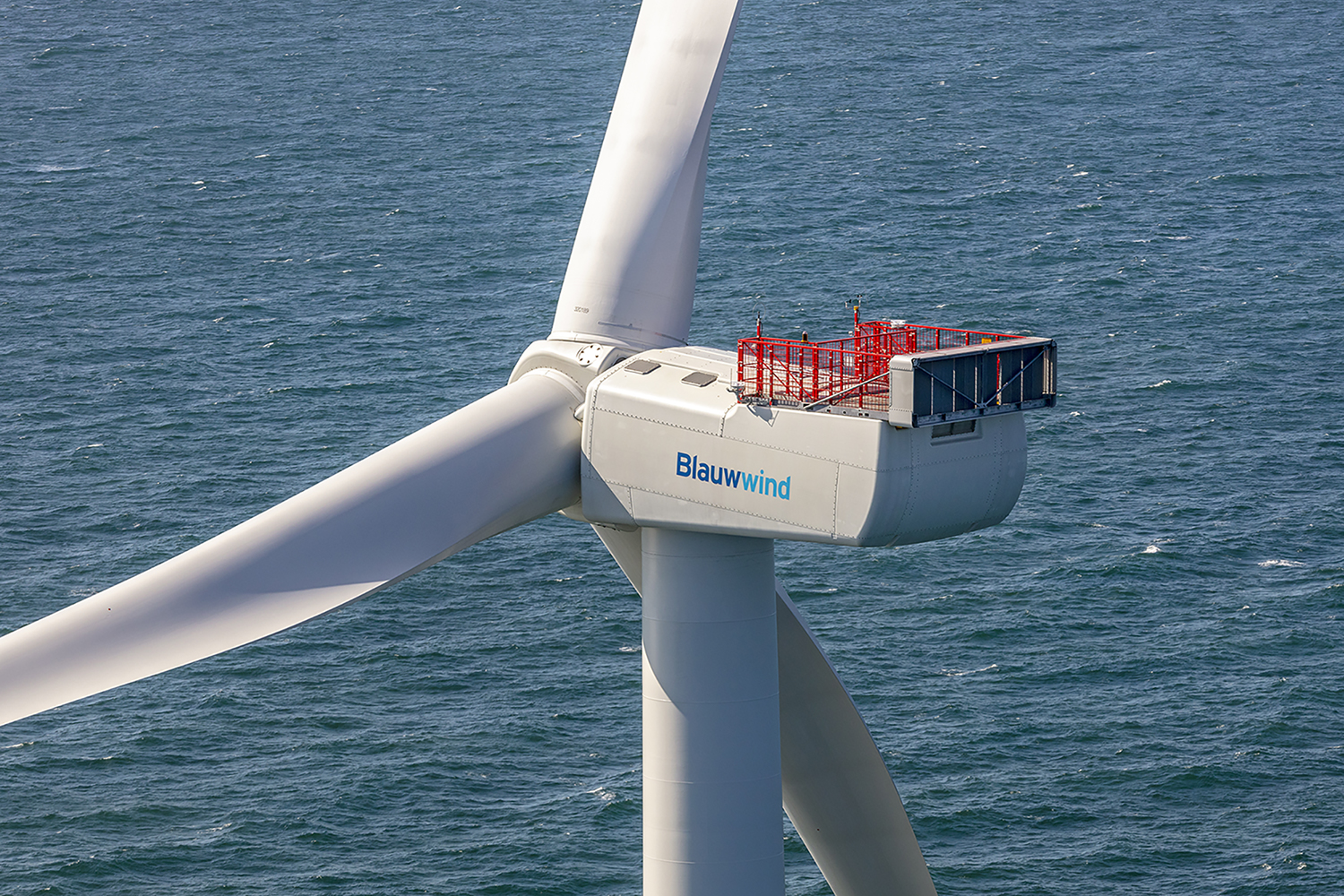 With a bid price of €54.5/MWh, the Blauwwind Consortium was confirmed as the Borssele 3 & 4 winner in 2016. Comprising 77 MHI Vestas 9.5 MW turbines, construction started in October 2019, with full commissioning in January 2021.
Construction
Occupying a site of 122-146 km2, with water depth ranging from 16 - 38 m, the 77 MHI Vestas 9.5 MW turbines are installed on monopile foundations supplied by SIF. The turbines have a rotor diameter of 164 m, with a swept area of each turbine is 21,124 m2. Electricity generated is transmitted to Tennet's Borssele Beta offshore substation via 175 km of 66 kV inter-array cables, supplied by Prysmian Group.
Van Oord was the balance of plant contractor for the project, taking on the design, engineering, procurement, construction and installation of the foundations and inter-array cables for the project, as well as install the actual turbines. It used its cable-laying vessel Nexus for the inter-array cable work, and installation vessel Aeolus to load foundation and turbine units from Vlissingen Port, transport them to site, and install them. First power was generated in August 2020, with full commissioning completed in January 2021.
MHI Vestas will maintain the turbines, under its agreement with Blauwwind. Maintenance and operations of the wind farm will be done from a permanently manned service operations vessel based in Oostende, Belgium. Meantime, Shell and Eneco Group have signed 15-year Power Purchase Agreements with Blauwwind, whereby each party will purchase 50% of the electricity from Borssele 3 & 4.
An unusual aspect to Borssele 3 & 4 is that, in a joint research initiative between Blauwwind and De Rijke Noordzee, 2400 flat oysters have been planted around the foundations of the turbines. The aim is to see if they can establish themselves permanently within an offshore wind farm site and also attract new nature.
Shareholders
Borssele 3 & 4 is owned by the Blauwwind consortium. This comprises Partners Group (45%), Shell (20%), Mitsubishi Corporation's subsidiary Diamond Generating Europe (15%), Eneco Group (10%), and Van Oord (10%).
At a glance
Owner: Blauwwind Consortium

Total capacity: 731.5 MW (expected to generate enough electricity to power 825,000 households)

Wind turbines: 77 MHI Vestas 9.5 MW

Location: 22 km (14 miles) off the coast of Zeeland

Size of the site: 122-146 km2

Water depth: 16-38 m

Foundation type: Monopiles

Construction Start: October 2019

Fully operational: January 2021

Operation and maintenance base: Vlissingen

Main suppliers: MHI Vestas, SIF, Prysmian Group,

Installation: Van Oord